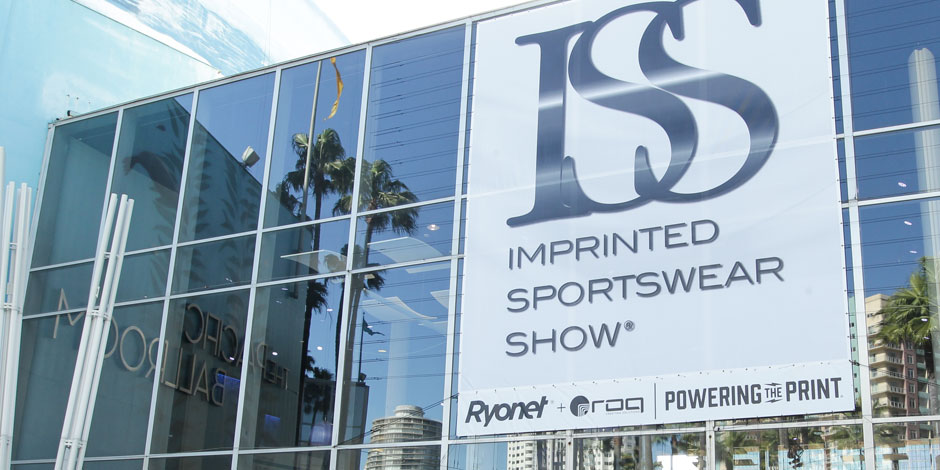 ISS 2019 Highlight Reel
ISS was a great way to kick off 2019. We connected with friends and colleagues in the industry, cruised through busy booths, and watched Champion Trooper put on a show. We were so impressed with the innovative ideas that our favorite suppliers came up with for the upcoming season. I know they say you can't reinvent the wheel, but we saw some cool trendy spins on garments. Check out the below highlights to see the show through our eyes.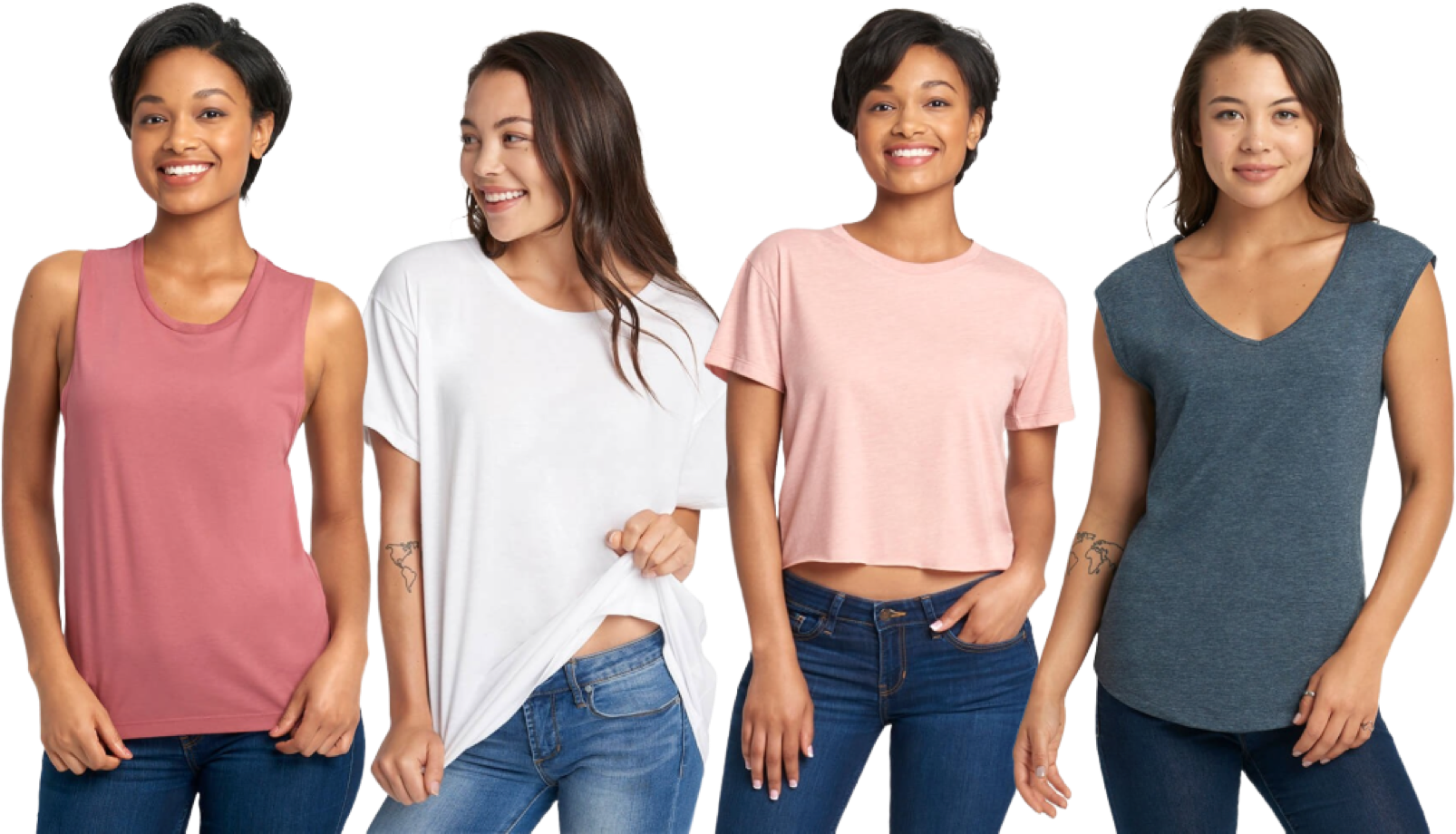 Next Level is always a big player for us. Our customers love it and know it by name. These styles are SO on point for the upcoming festival season. These lightweight fabrics aren't just for looks, they are actually durable. Yes, you heard me! Durable and lightweight. What more can you want?  Close your eyes and picture your graphic or logo on one of these festival inspired tees running through the Indio polo field in the glistening sun. Where can we sign up? This is the perfect collection to introduce the "California Cool" merch. The colors are soft, feminine and trending so hard.
We are all guilty of taking advantage of the Athleisure trend and these silhouettes are a fresh way to incorporate the style into everyday wear. It doesn't just have to be a basic T-shirt anymore. The soft hand fabric is so dreamy to touch. With a blend of cotton and polyester, this hoodie is a great way to show your customers just how on trend you are. The population is divided by two types of people, 1 half who works out, and the other half who just wears the attire because its comfort. This new mock twist is literally handing you a silver platter of ideas.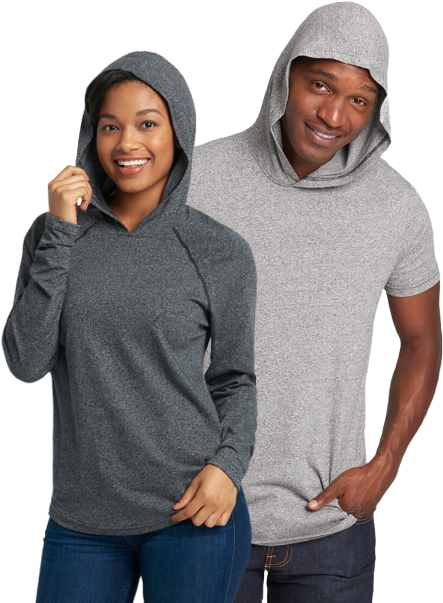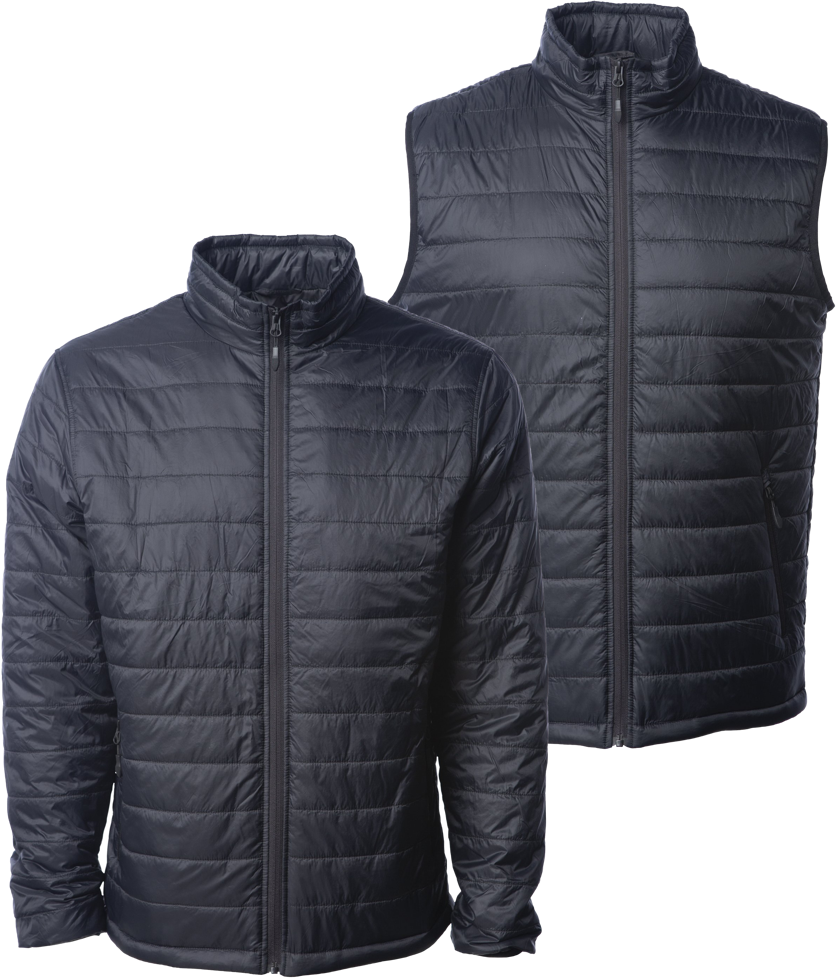 Independent had a lot to offer at ISS. They have always been a leader in outerwear and fleece. Puffers are a huge trend in speed to market and we really love the two styles they have to offer. We all hate traveling with jackets, especially bulky down jackets because who has the extra room in their luggage? Not to worry,  this one fits in a pouch! Yes, imagine how much more room you will have in your luggage. Now you can fit that extra outfit in your bag that you wont wear 😉 These quality pieces are pretty much a seasonless look. You can add an embroidered logo and with the 100% waterproof shell, you are offering your customers an investment that travels with them.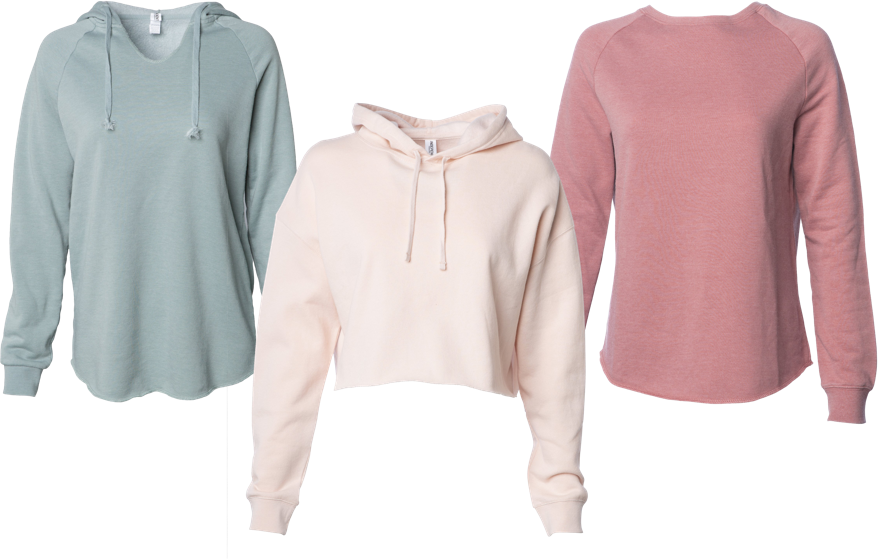 We mentioned "California Cool" above and we will do it again. It's hard to resist a casual summer look and we don't really have to anymore with these cool sweatshirts. These relaxed silhouettes have received quite the hype, a soft color palette is a good way to get the attention of a consumer that you might have missed before or keep the one who has been a loyal shopper. Update a previous season style for a fresh 2019 spin.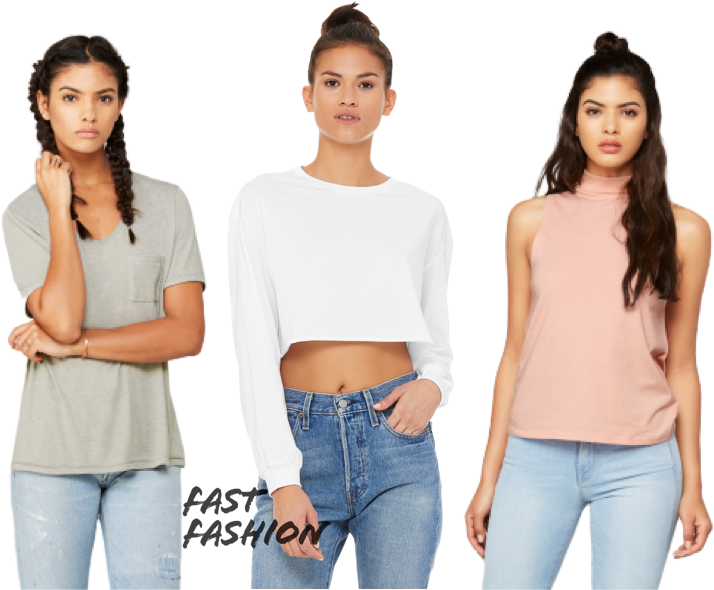 Bella Canvas is another fan favorite. The booth at ISS was filled with so much energy. There was a live DJ and a handheld screenprinter that could customize a Bella classic tee of your liking on the spot. We picked these three styles because they are the missing pieces in every woman's wardrobe. The slouch boyfriend T-shirt is a winner all around. It is the little black dress of your closet. The fit and pocket detail plays into the Normcore trend that we all know and love. The Mock tank is a classic chic look. Simple in color and silhouette, yet so sophisticated. Last but not least, the long sleeve crop is the ideal length and color for this seasons trends. We are seeing so many relaxed tailored pants and this can easily be paired with for night out on the town.