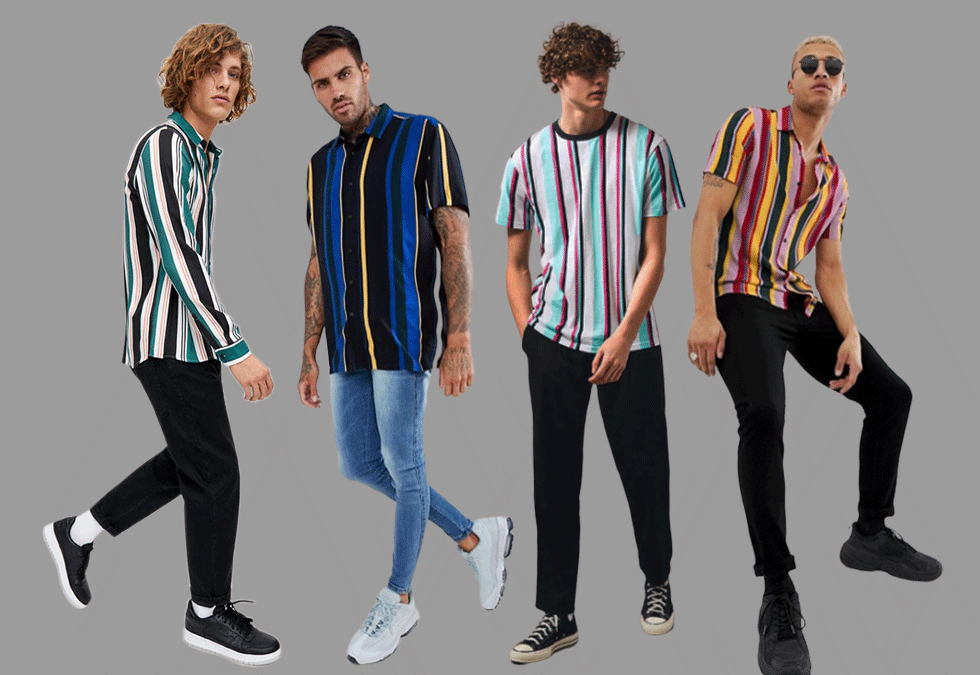 Vertical Stripes on the Up
Stripes are by no means a new trend in fashion.  In fact, stripes first appeared on garments dating back to medieval times, when they were worn by prisoners, criminals, clowns, hangmen and others considered to be 'evil.' At the end of the nineteenth century, a new take on stripes was inspired by Queen Victoria when she dressed her son in stripes during a Royal Yacht event. From that point on, stripes were often associated with marine and sea. Fast forward to today, and stripes have become a staple element of everyone's wardrobe. You'll find stripes everywhere from tops, pants, coats, headwear and even accessories. Recent years have shown a big trend towards horizontal stripes, but along came 2019 and turned stripes on their head!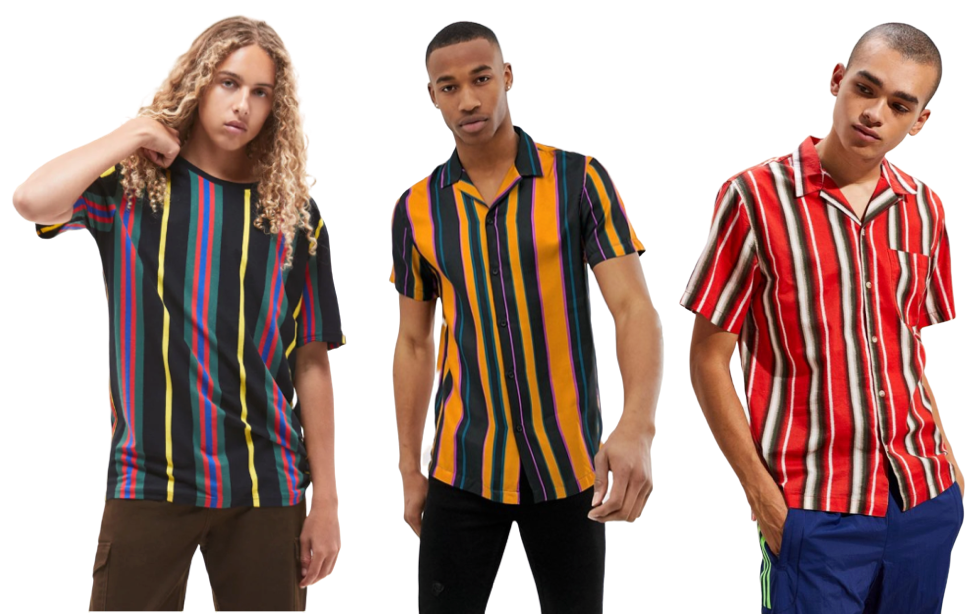 The stripes of 2019 face a whole new direction…vertical.  They are a bold, unconventional take on the stripes of years past, and are showing up in a brighter, wider way than ever before, and often in interesting color combinations. While stripes have always been a great go-to pattern for menswear, the vertical stripes of 2019 offer a new way to make a statement.  Thick, vertical stripes in varying widths and contrasting colors create a super bold look, while those wanting to remain subtle, but still on trend, can opt for thinner lines in more neutral tones. And, then there's the added bonus brought by vertical stripes…slimming and elongating. It's no wonder vertical stripes have made a comeback!
Vertical stripes are turning up everywhere from the runway to the mall, and from sportswear to basic tees, which means brands and retailers are going to want to jump on this trend while it's hot.  The first quarter of 2019 has shown an upward trend not only in new stripe arrivals, but also in sellouts and average price. Our trend research is showing that bolder is better, so don't be shy when pairing colors or choosing a wide stripe pattern.  T-shirts are the most versatile way to capitalize on this trend, and are something anyone can wear, but buttons and a collar can level up the look. Go vertical, go big, go bright…today's stripes know no boundaries, and are sure to keep your brand on trend in 2019. 
Loving the stripe trend? We are all striped up over here creating pieces for mass, specialty and value channels, and we're ready to help you bring this look to life for your brand. Let's talk.