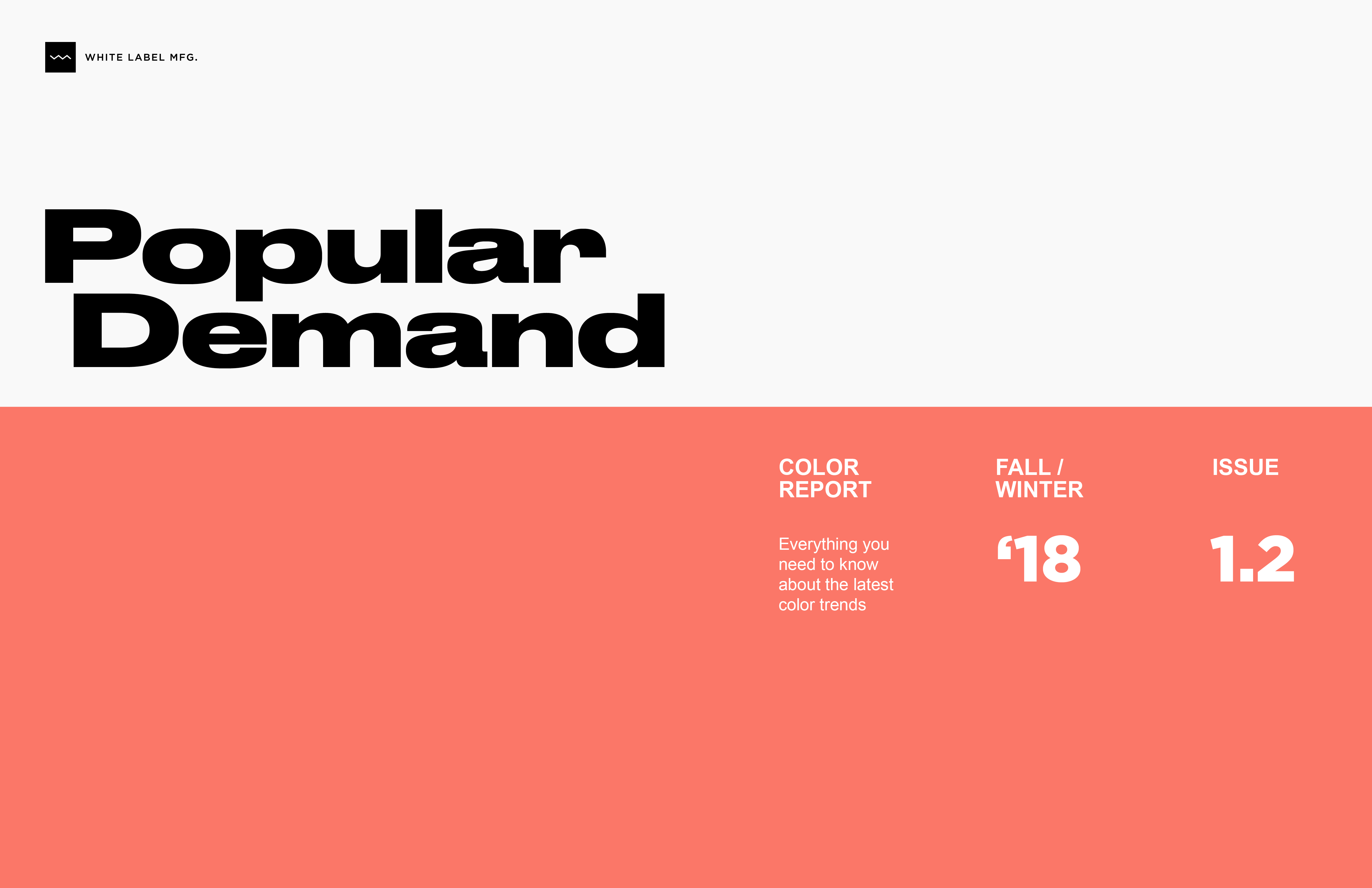 Popular Demand: Color Report 1.2
2018 has been an interesting year to say at the least. Lebron James joined the Lakers, millennial midterm election participation was at all time high, Justin Bieber got married, online video game Fortnite blew up, Kanye West twitter rants, and the MeToo movement took Hollywood by surprise. Colors are more than just a trend, it describes a feeling and a mood. With all the ups and downs in our society, it's refreshing to have a palette to look back and reflect on. Check out the vibe we noticed for 2018.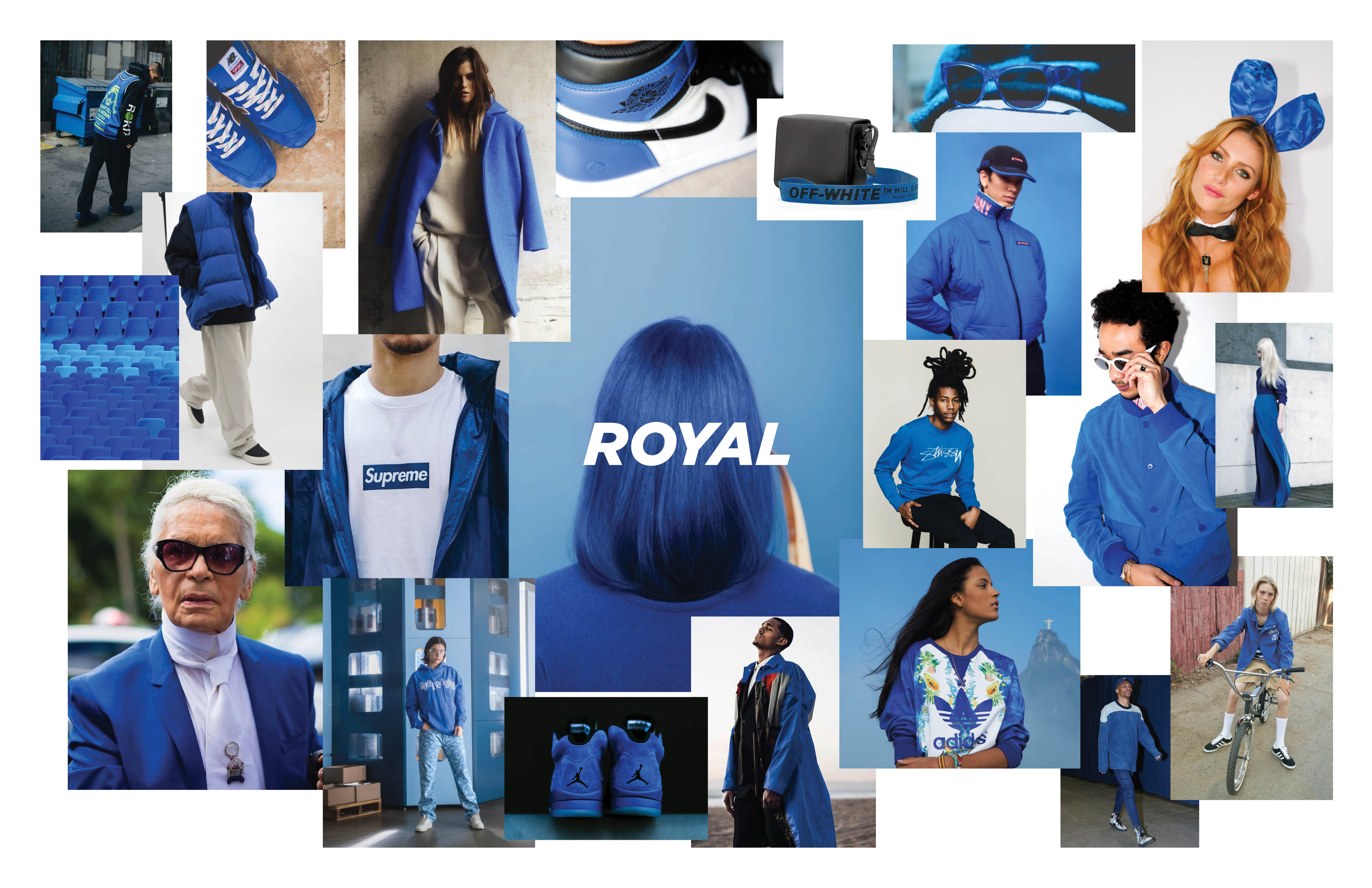 This color started from streetwear and slowly worked its way into a top spot for 2018. Air Jordans have always been a big trendsetter and they didn't fail us this year with their royal blue outsole. The sneaker re-released in 2018 were the coolest shoes we have seen since they first came out 15 years ago. Feel old yet? We sure do! Streetwear wasn't the only key player in this color. Celebrities and royalty were also influential in bringing this color out to play. We all have a soft spot for the Royal Family, and the Duchess of Cambridge isn't shy when it comes to wearing this bold confident color. See how this color made its way down the pop culture stream? Pretty cool, blue.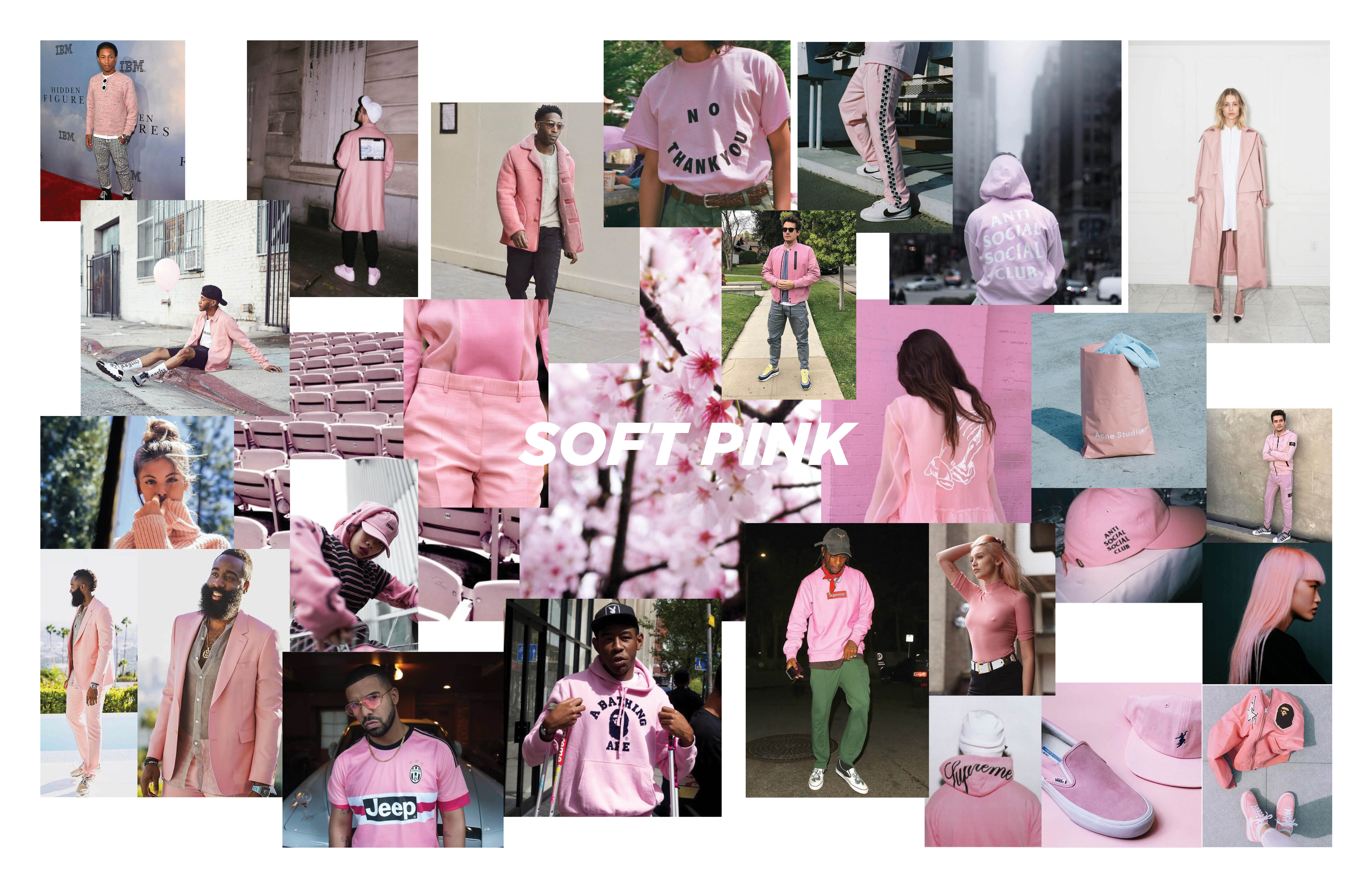 Whether you noticed Hailey Baldwin's soft pink bob on the red carpet at the Met Gala, or the candid photo Drake posted on his Instagram wearing a pink Jeep jersey wearing rose colored glasses, it was one of the most liked colors of this year. 2018 brought a lot of feels and it is said that pink represents a sign of hope and unconditional love. Whoever said that you can't make a social statement by wearing a color was seriously wrong.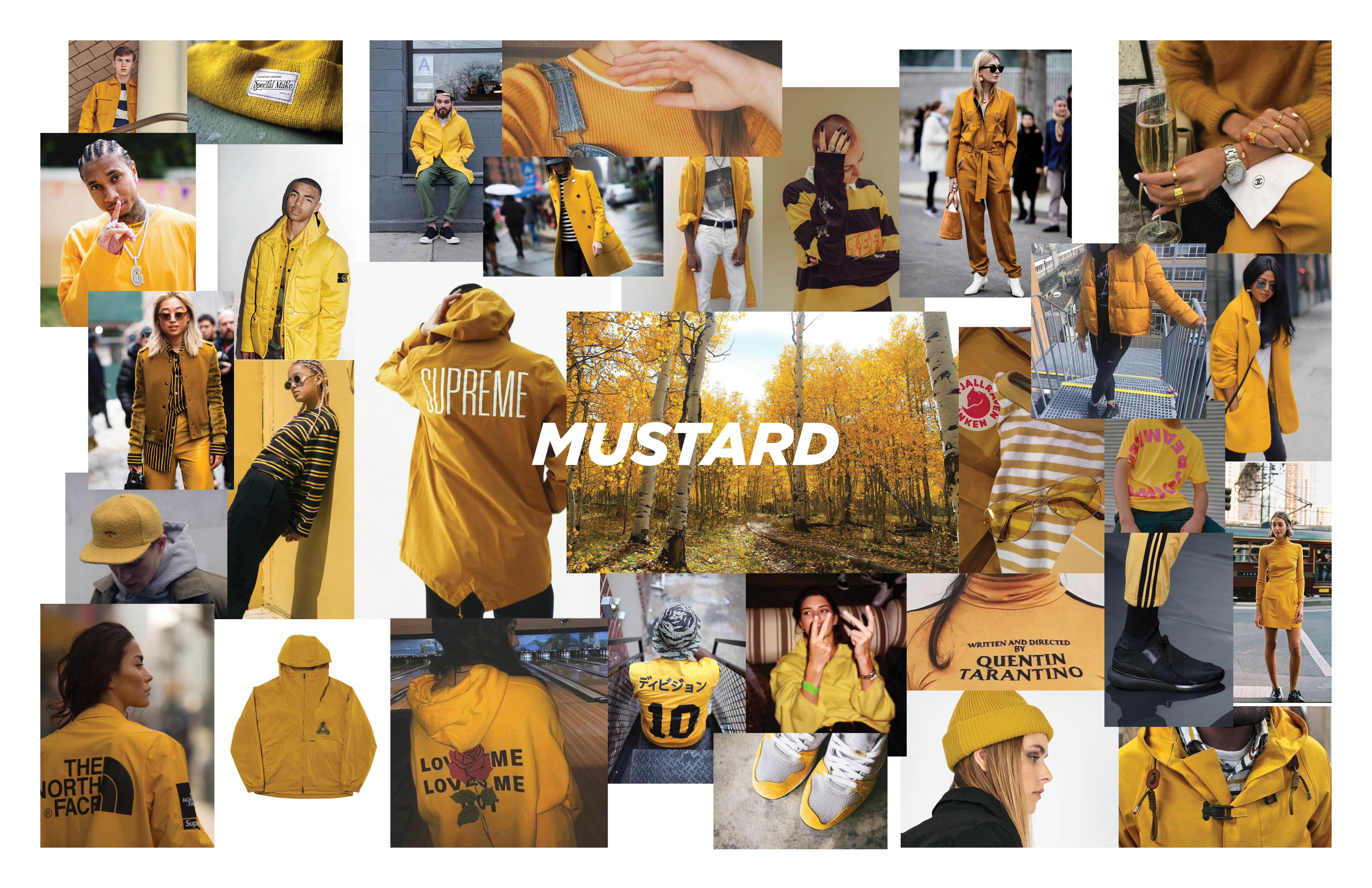 Move over millennial pink, there is a new color in town. This Gen-Z color was all the rage in 2018. We gradually saw the color show up on all the influential blog posts about street style. Then, we saw all the youngsters embrace this color on all social media platforms. All the sudden we were in the middle of a new color era and this happy color was the star. Mustard is now saturated in shoes, accessories, home goods, and tech accessories.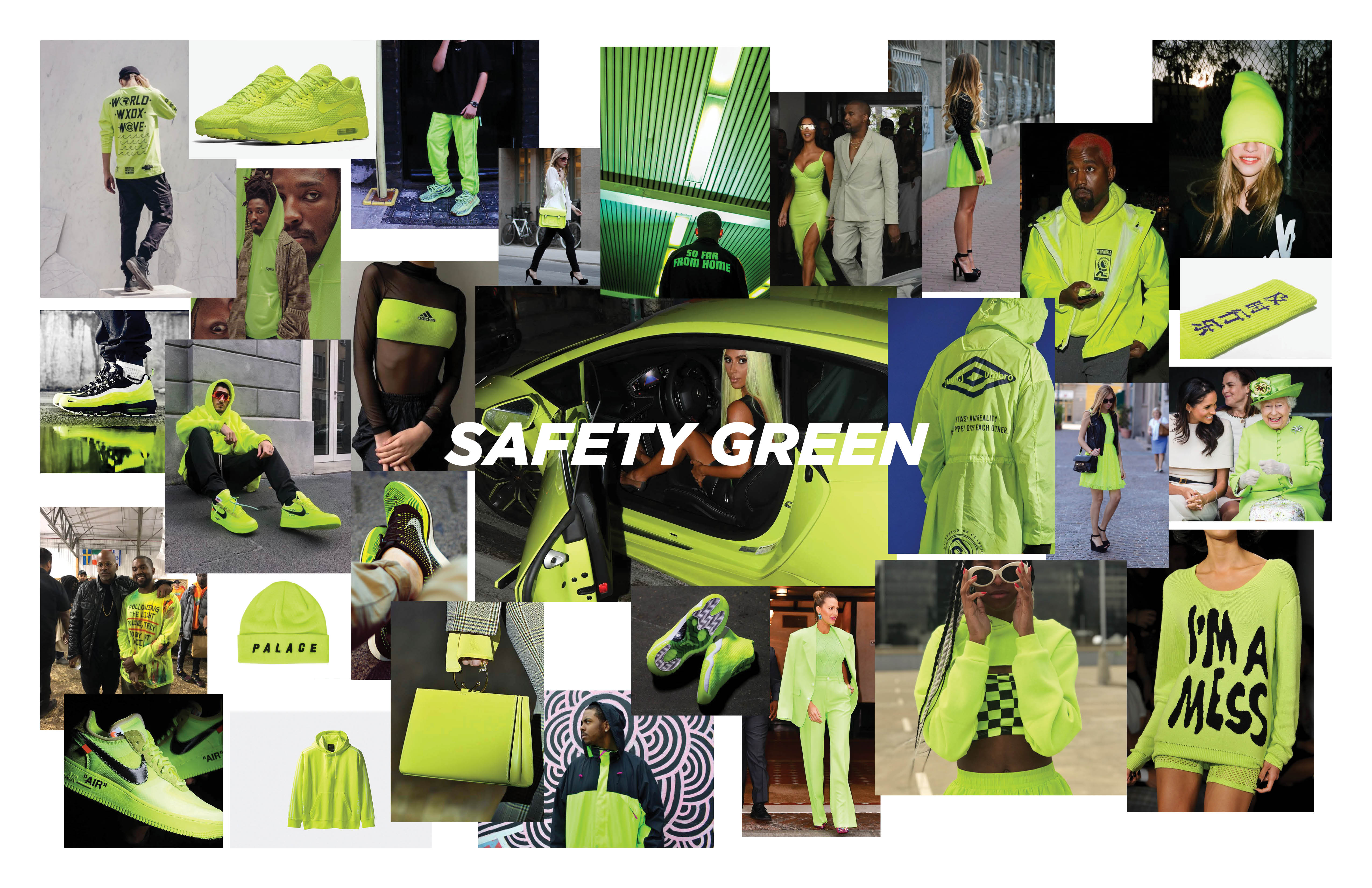 We saw this one coming from miles away, seriously…This bright neon color made its debut when Kim Kardashian and her husband Kanye West went to the rapper, 2 Chainz, wedding in Miami. She shocked paparazzi with the fresh color and almost immediately we saw it integrate into the fashion world. Kim was responsible for keeping this trend alive when she was seen again in Miami with a highlighter wig while driving a matching Lamborghini. What is it about Kim and Miami that bring out the neon in her? Now, we see it from streetwear to runway and we don't think it's going anywhere anytime soon.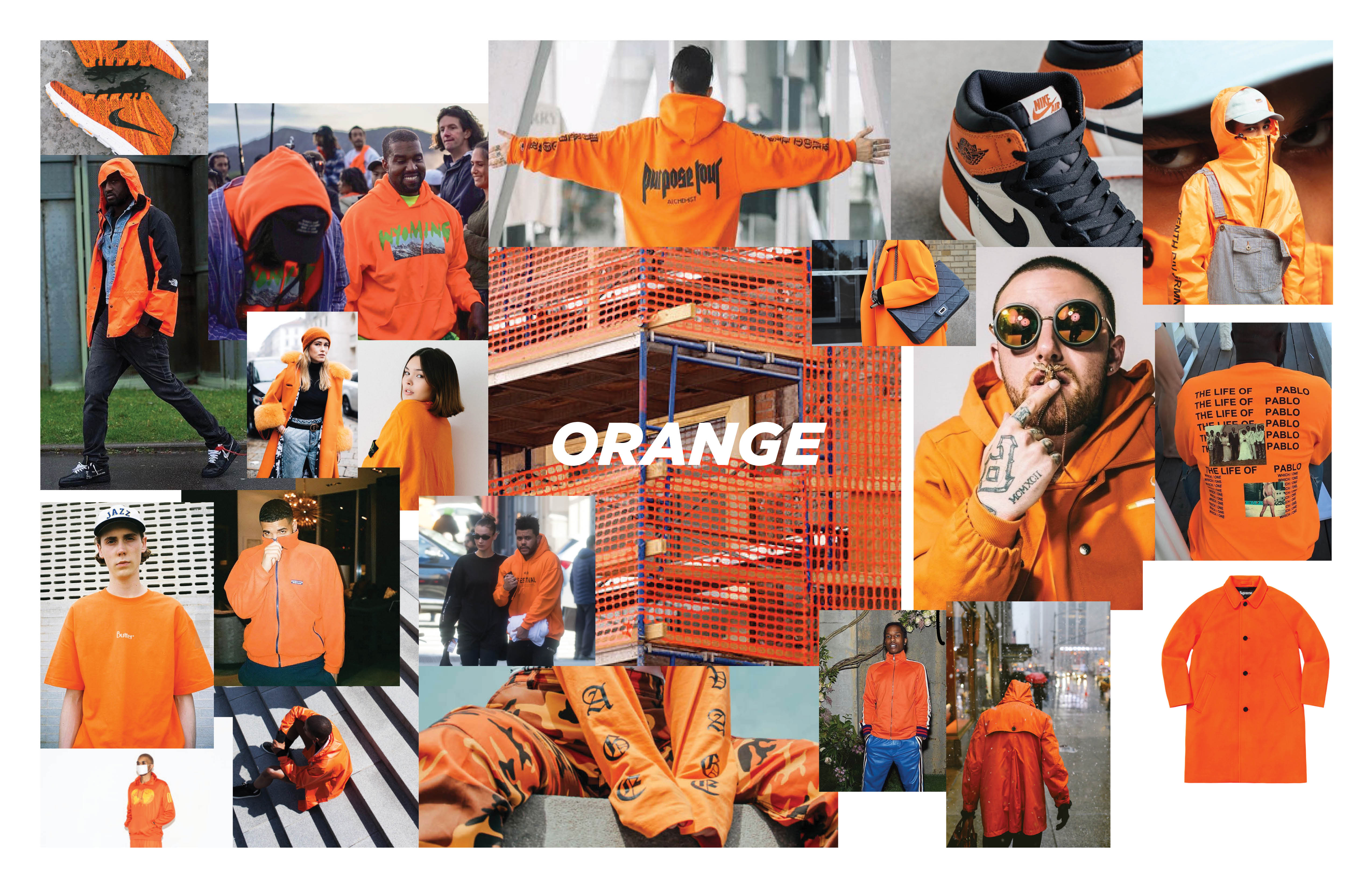 Unexpected.. Yes but totally into it? YES. We saw a spike in "merch" this year. All of the sudden it wasn't just a thing you were exposed to at a concert, it was in mass retailer chain stores. Justin Bieber and his Purpose Tour was the first to break some rules and a lot of artists followed. This color became popular with oversized sweatshirts with large screen printed graphics, and it didn't stop there… High-end designers were featuring this bold hue on the runway and it became the "it" color for fall 2018. We forecast that this hue has just graced us with its vibrant presence and will be paving the way for brighter colors in 2019.