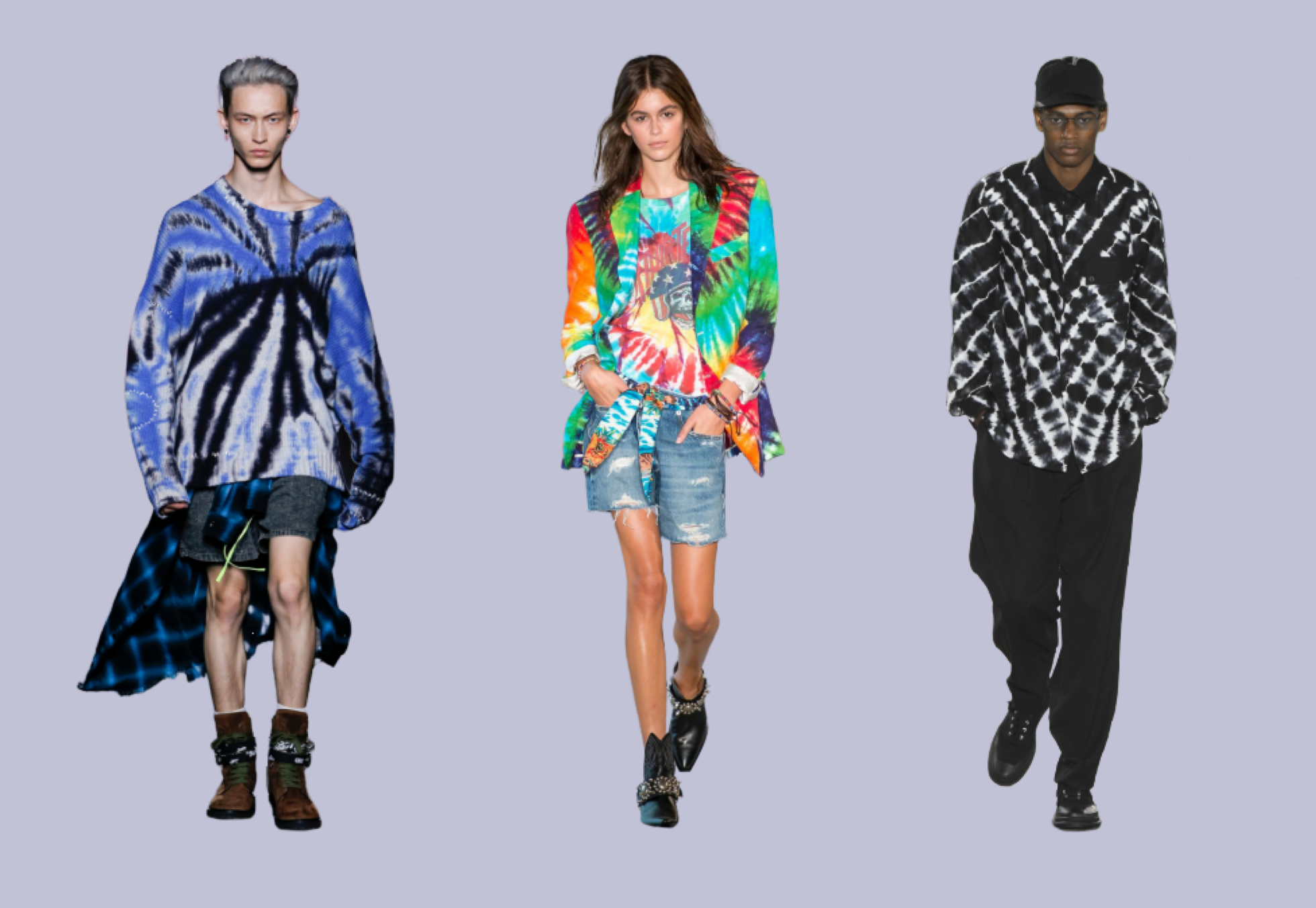 Tie-Dyes Bright Future
They say everything comes in cycles, and whoever they are, they're right. The psychedelic rainbow hues of the past have come full circle. What became big in the 70's — the Summer of love has joined the ranks as of late. The bright clashing colors of tie dye are making a comeback on all levels of fashion. We have seen tie dye in every corner of the industry from: high-end designer brands, accessories, footwear and bootleg merch. Many industry experts are linking the acceptance of what once was a DIY project to the mainstream to the new age of streetwear.  This new counter culture is carving out a new path with trends and aesthetic we haven't seen before and its own iterations of past fads and we are not raising any objections. Let's check out some of the most popular tie dye washes.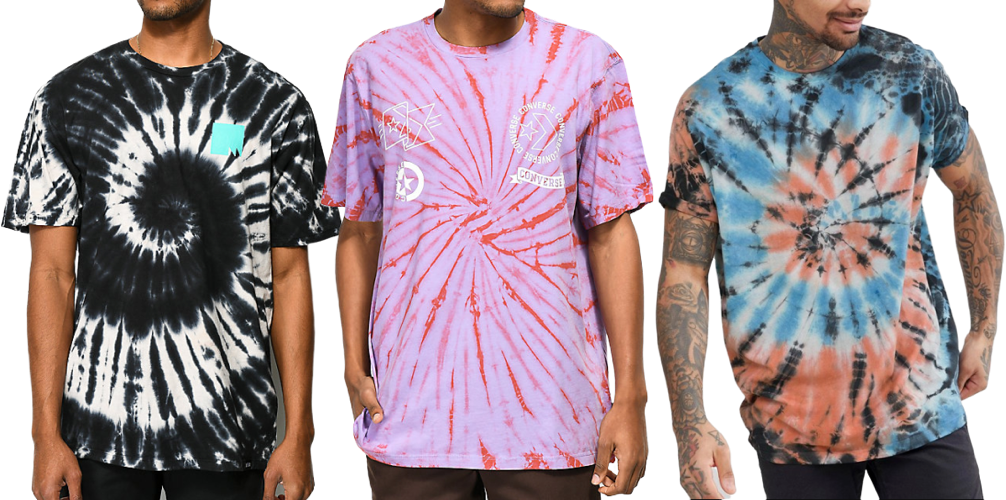 Spiral Dye
The most common tie dye wash; Spiral dye has been around since the beginning. Some may remember Janis Joplin's tie dye dress worn on stage at Woodstock or the Grateful Dead's backdrops at the Greek Theater or even the spiral blazer Kaia Gerber wore at the R13 runway show this year. This wash shows no limits as it comes to application and colors, 1 color, 2 color 3 or 4. As you get into the higher color count dyes,  you may want to avoid certain color combinations like orange + green, green + purple, and purple + orange as they all tend to blend to a brown color which may caught you by surprise. Add a tie dye to your collection and make this wash your own anyway you want it.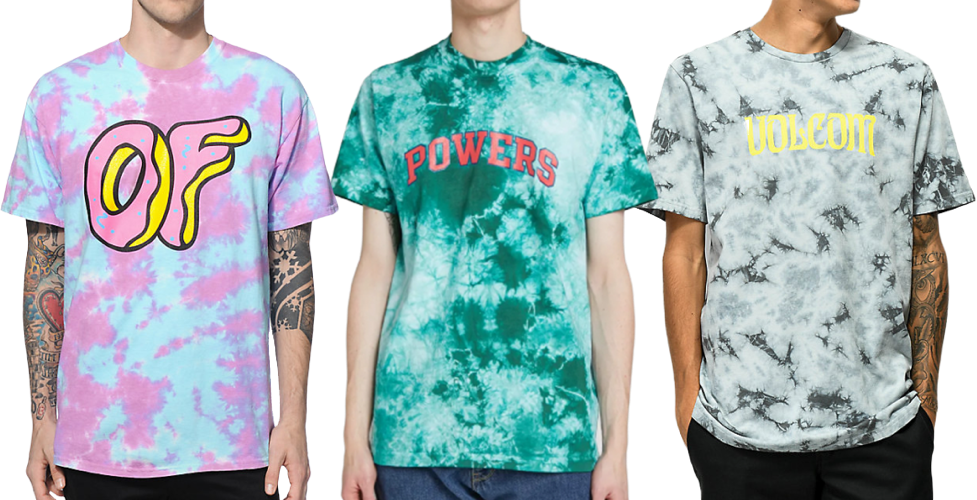 Crumble Dye
The crumple dye is a less traditional tie dye style but that's not stopping the wide adoption in the fashion world. This wash gives a nod to the acid wash era in the 90s and 00s and with the vintage trend back in full swing, we see why this wash has made its rounds. Most commonly a 1 color or 2 color wash, this style gives you the original one-of-a-kind tie dye look in a more subtle fashion. We love this wash because it is hard to go wrong with a unique color treatment and adding your own branding to give your consumer that individual look.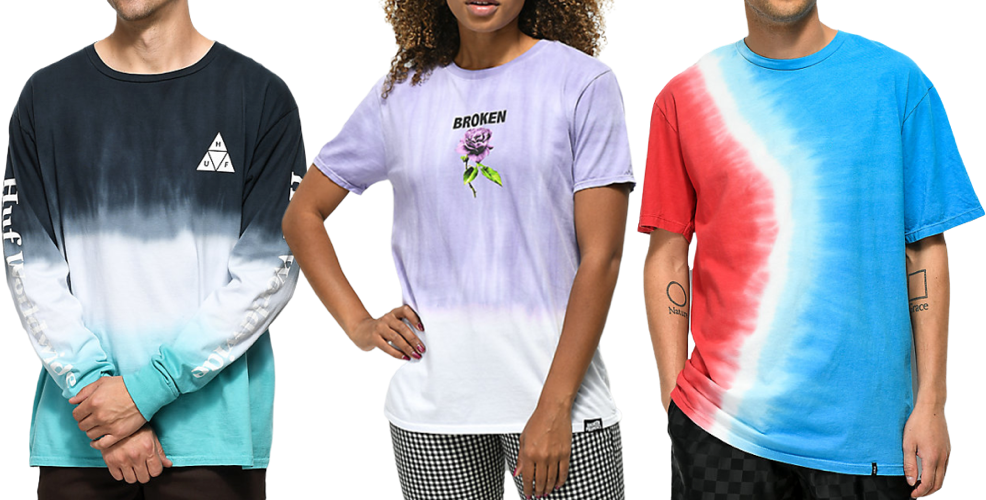 Dip Dye
The dip dye is a more simple colorful wash that has also seen a rise in popularity. This dying method gives the garment the color block look while blending the colors together to create softer lines. We love how a trend isn't particular to only one category and a perfect example of that is dip dye. The dip dye or ombre style has made its way across multiple industries including hair styling, home goods, and all levels of fashion. This style is commonly used in 2 or 3 color combinations but can also stand out with a single color use. Brands have taken their own creative approach regarding the dipping style in not only a horizontally but vertically or diagonal landscapes. Whatever way you decide, the dip dye method makes for a beautiful custom looking piece.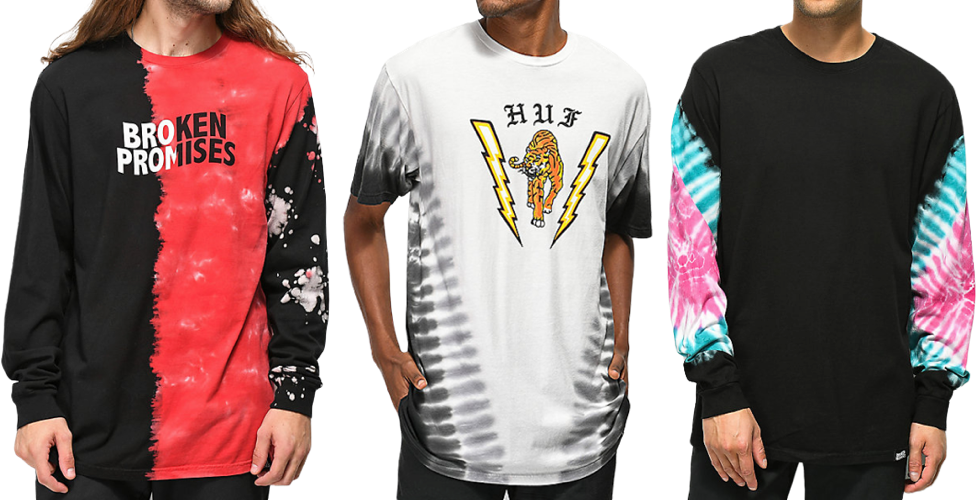 Partial Dye
Now if you want to really push the limits and bring your customers something truly unique and outside of the box, partial tie dying is your answer. This approach takes a standard garment of your choice and treats specific areas to allow for your desired dying treatment. You are really limited to your own imagination when you take this route. We have seen examples of sleeve only dyes, wrist and neck band dyes, multiple tie dye styles on the same garment, dyes in all shapes and sizes, and even dying areas to accentuate screen printed graphics. Let your wildest dreams run free and let your consumers see your masterpiece.